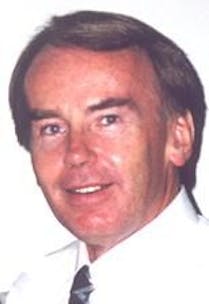 I live in and sell properties in the Port Coquitlam, Langley, Maple Ridge, Pitt Meadows, Coquitlam & Port Moody areas. Specialty areas include Walnut Grove, Citadel, Riverwood,
Willoughby, East Coquitlam, West Central Maple Ridge, Oxford Heights and Brookswood.
I provide full real estate service on MLS® at discount commission rates. I have 20 years of in-depth real estate experience with 3 & full service & companies including 10 years with OnePercent Realty Ltd. I have had many medallion awards over the years for being in the top ten
percent of sales in real estate regardless of company at the Real Estate Board of Greater Vancouver and also with the Fraser Valley Real Estate Board.  Over the years, I have sold
more than 500 homes.
I have an in-depth knowledge of the current real estate market in much of the Tri cities, MapleRidge and Langley areas.
All my listings go on the 'Full MLS®' service on the internet, on Youtube, Kijiji,
http://john.onepercentrealty.com, www.onepercentrealty.com and Craigslist.  They also have virtual 360 picture tours plus up to 20 colour pictures.  
I am an agent that specializes in both the sale and purchase of detached homes, townhomes, condos and also estate sales. My market evaluations for properties are always free and without obligation.
I am very personable and easy going and I am a good listener. I treat every sale as if it were my own home.
I Grew up in Southern Ontario and then Langley (Brookswood), Maple Ridge and Coquitlam.  Former Computer Data centre manager with both IBM Canada and also with Finning Tractor.  I was also an IBM Administrative achievement award winner.  Former large accounts computer sales manager with Burroughs Canada in Vancouver and Winner of the President's award 130% of sales quota.
Co-founder of the Langley 'AAA' atom hockey tournament.  Former minor league hockey &
baseball coach.
I have even bred and have shown Welsh corgis. I also owned a blue Healer and an Akita.
If you are buying or selling real estate or just curious, TEST MY KNOWLEDGE
Call John at 604-341- 1500 or Email at johnleather132@hotmail.com
Note:   I charge a commission rate of $7,950 plus GST based on a property with a sale price
up to $700,000.  For properties with a sale price over $700,000, I charge a commission rate
of 1% of the property sale price plus $950 plus GST.  All rates and savings are subject to
change without notice.